Attractions -
Rosebud Cottage
Harewood sits in the heart of Yorkshire and is one of the Treasure Houses of England. The House was built in the 18th century and has art collections to rival the finest in the land.

There are exhibitions of contemporary art, an award-winning educational department, renowned Bird Garden, Farm Experience and over 100 acres of exquisite gardens for visitors to explore and enjoy.

Be part of the living history and visit Harewood House.
Nestled in the heart of the Yorkshire Dales on the banks of the River Wharfe, Bolton Abbey is Yorkshire's best day out.
Its landscape is the "jewel in the crown"of Yorkshire's many landscapes, and the 30,000 acres of beautiful countryside boast over 80 miles of footpaths to walk and explore, providing something for all ages. From our ever changing events programme providing activities for children to fishing on the River Wharfe, you'll find a host of activity awaiting you.

Explore the ruins of the Priory and discover a landscape full of history and legend. Walk along the riverside, woodland and moorland paths and enjoy local produce in the excellent restaurants, tea rooms and cafes, treat yourself in the quality gift shops or simply relax beside the river with a picnic whilst the children play - Bolton Abbey has it all.
The museum that is dedicated to the Bronte sisters who lived in Haworth when they wrote their books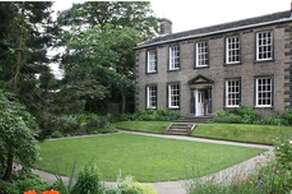 The Keighley and Worth Valley Light Railway
The Keighley and Worth Valley Railway in West Yorkshire, north east England runs steam trains 5-miles up the Worth Valley from Keighley to Haworth and Oxenhope and was made famous with the 1970`s film The Railway Children.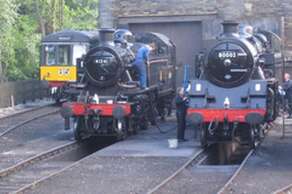 A step away from the everydayImagine stepping 400 years back in time into the home of a 17th-century cloth merchant. See the changes that he made and discover why these were sadly never completed.Take a step away from the hectic everyday and experience the tranquillity that is East Riddlesden Hall. In contrast to the atmospheric exterior, this friendly house is brought to life through stories told by room guide volunteers.The house is home to a wonderful array of seventeenth century needlework and original exquisite plasterwork ceilings created by local craftsmen.The intimate gardens, with an ever-changing palette of colour, offer a peaceful space to relax and unwind in. Children can let off steam in the natural play areas and get creative in the mud pie kitchen. The hobbit house is waiting to be discovered and there's no better place to spot wildlife than at the bird hide.East Riddlesden Hall is the perfect place to spend a morning or afternoon.
Cliffe Castlewas originally the home of Victorian millionaire and textile manufacturer, Henry Isaac Butterfield. Completed in the 1880`s the building was funded by the Butterfield family's industrial empire which included wool textile mills and a shipping business that took British goods to Europe, America and China.The completed house was a showpiece of international art and French decoration. It was the scene of many glittering social events. Butterfield family connections includedthe Roosevelt's of America and members of the court of Napoleon III.In the 1950`s the Castle was bought by Sir Bracewell Smith, a local man who became Lord Mayor of London. Sir Bracewell used architect Sir Albert Richardson to turn Cliffe Castle's gardens into a grand public park and remodelled the Castle to be a free museum for the people of the district.In recent years Cliffe Castle has undergone a major restoration. Visitors can see sparkling Victorian rooms and furniture, paintings, and decorative art. Special galleries deal with natural history, archaeology and social history, all of which can be seen on your visit along with the internationally important display of stained glass by Morris and Co. The Castle also hosts changing exhibitions from our collections and the community.Family areas ensure that there is something for all ages.
Bradford Industrial Museum
Moorside Mills was built around 1875 as a small worsted spinning Mill by John Moore. Ownership of the mills changed many times, and they developed and grew. In 1970, Bradford Council bought Moorside Mills from Messrs. W & J Whitehead to create an innovative museum.Bradford's Industrial Museum has permanent displays of textile machinery, steam power, engineering, printing machinery and motor vehicles, along with an exciting exhibitions programme. You can enjoy the splendour of Moorside House where the Mill Manager lived, or visit the Mill-workers' terraced houses dressed to reflect three different time periods.
The only one of its kind, Yorkshire Sculpture Park is an international centre for modern and contemporary art, experienced and enjoyed by thousands of visitors every year.Explore open-air displays by some of the world's finest artists, enjoy fascinating exhibitions throughout four stunning galleries, be inspired by the natural beauty of an historic estate, and get involved in a dynamic line up of events and activities.
Steeped in history, this National Trail chases along the mountain tops along the rugged backbone of England and offers 268 miles of the finest upland walking in England. A once in a lifetime experience.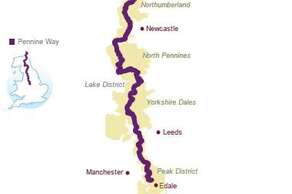 Bronte walks are guided walks around Bronte Country with local guides,We offer a range of guided tours, walks and services that are designed to help you make the most of your visit to Haworth, the Worth Valley and the surrounding area.This area has so much to offer visitors…
Saltaire Village is near Bradford in West Yorkshire, England. It is named after Sir Titus Salt who built a textile mill, known as Salts Mill and this village on the River Aire. Designed by architects, Lockwood and Mawson, Salts Mill was opened on Sir Titus Salt's 50th birthday, 20 September 1853. In December 2001, Saltaire was designated a World Heritage Site by UNESCO.
Set in the picturesque Shibden valley, a mile from Halifax, Shibden Hall dates back to 1420 and offers visitors a fascinating journey through the lives of the people who lived and worked here. Shibden Hall's architecture is a mix of styles reflecting its interesting and varied history.
York is a historic walled city at the confluence of the rivers Ouse and Foss in North Yorkshire, England. The municipality is the traditional county town of Yorkshire to which it gives its name. The city has a rich heritage and has provided the backdrop to major political events in England throughout much of its two millennia of existence. The city offers a wealth of historic attractions, of which York Minster is the most prominent, and a variety of cultural and sporting activities making it a popular tourist destination for millions.